A School First
Students from age 4 years through high school have always found a special place at the Children's Dance Conservatory, the official school for Island Youth Ballet.The school provides the best classical ballet training possible. Annual performances offer students the opportunity to have pleasurable and inspiring experiences that only the stage experience can offer. Youngsters form memories and develop skills that carry them well beyond their backgrounds in classical ballet.
Ballet and Miss Susan take central stage in Elsa-Marie's life. She opens the red door to go to class and enters a rich and fulfilling world. This is where the classical art of ballet is offered to her in complete integrity, yet with so much creativity. Ballet has built Elsa-marie's self-confidence. To the Point that we do not dare talk about family vacation anymore if they come in the way of Nutcracker performances!
Elsa-Marie Nader Balet Grade 4 By Maya Nader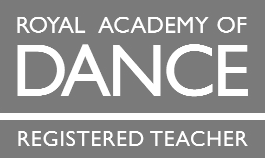 Excerpts from Cinderella
"Excerpts from Cinderella" continues an Island tradition with a springtime ballet full of hope and magic. More than 40 Mercer Island ballet students will perform highlights from the classical story of a young girl who discovers her prince with the loving help of friendly forest creatures and a fairy godmother.